Total Nerd
The Best Storylines That Feature?Black Widow

215 votes
43 voters
2k views
20 items
List Rules Vote up the Black Widow comic book story arcs every fan must read.
Black Widow is one of the most interesting characters in the Marvel Universe, and that only has a little to do with Scarlett Johansson's brilliant performance as the highly-trained Soviet assassin in the Marvel Cinematic Universe. Despite that amazing performance, the character has a long history in the Marvel Universe, and at times, she has been both a villain and a hero. Fans of the films already know a lot about Black Widow, but the fans who have been reading about her in comics for years know quite a bit more about the complex hero.
If you're new to the character or are simply looking for some amazing graphic novels, single issues, story arcs, or comic books to read about Black Widow, you've come to the right place! This list highlights the very best Black Widow stories from the pages of Marvel Comics. If you happen to see your favorite story arcs featuring this incredible character's greatest adventures, don't forget to vote it up and vote down the story arcs you don't love. Your votes will detemine the best of Black Widow's storylines ever told in comics!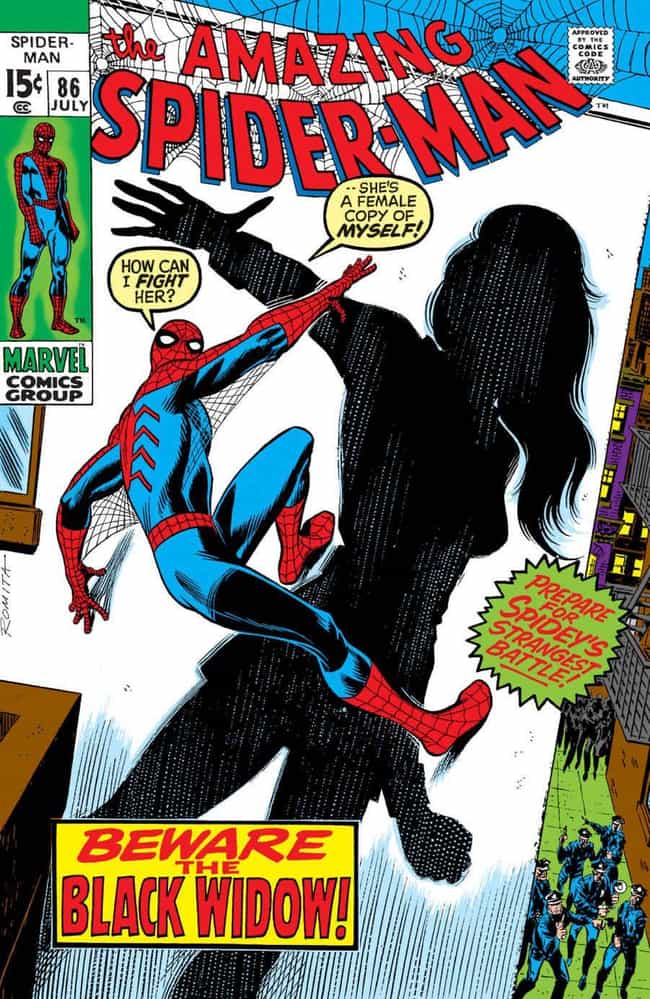 Story Found In: The Amazing Spider-Man #86
Black Widow was around for a while before she made her way to the iconic look we all know and love her for today. That look didn't hit shelves until the publication of The Amazing Spider-Man #86 in 1970. She was featured in the story, "Beware the Black Widow!"
In the story, she was introduced in her new look, which features the skintight black costume, wristbands, which fired spider-like threads, and shoulder-length red hair. Natasha's skills were also on full display in this book, which pitted her up against everybody's Friendly Neighborhood Spider-Man himself!

Is this a great story arc?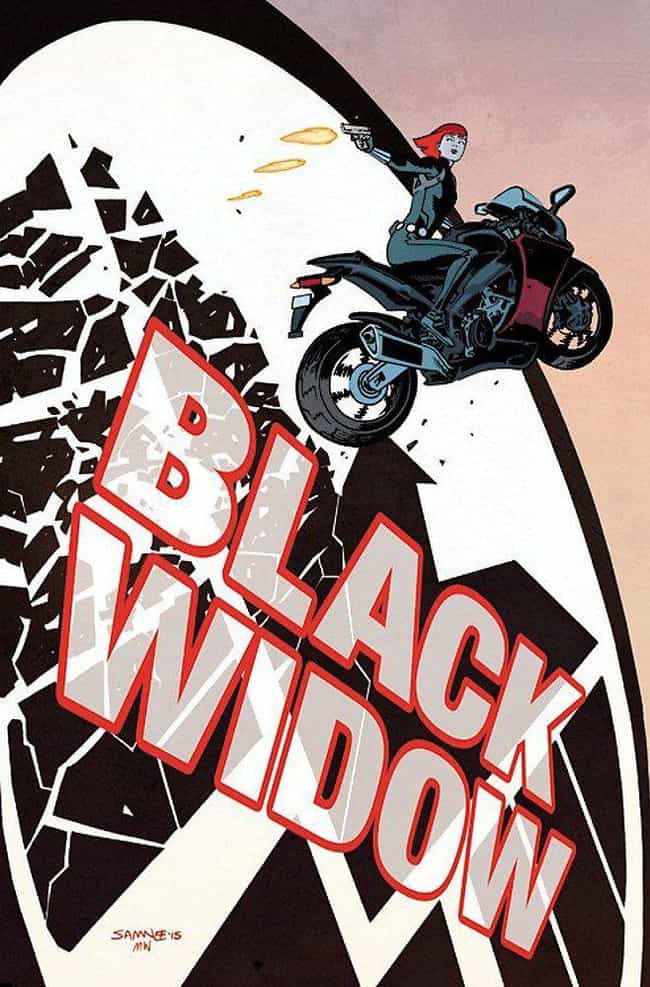 Story Found In: Black Widow #1-6
To say Natasha has a dark past is the understatement of all comicdom, but when that past comes back to haunt her, she finds herself on the run from the entire organization of SHIELD as well as Iron Man!
She finds herself completely on her own, running from pretty much everyone she ever called friend or foe, which takes her back to the place it all began: the Black Widow Red Room. Here, she must uncover her past so that she can preserve her future or she'll find herself running for the rest of her life.

Is this a great story arc?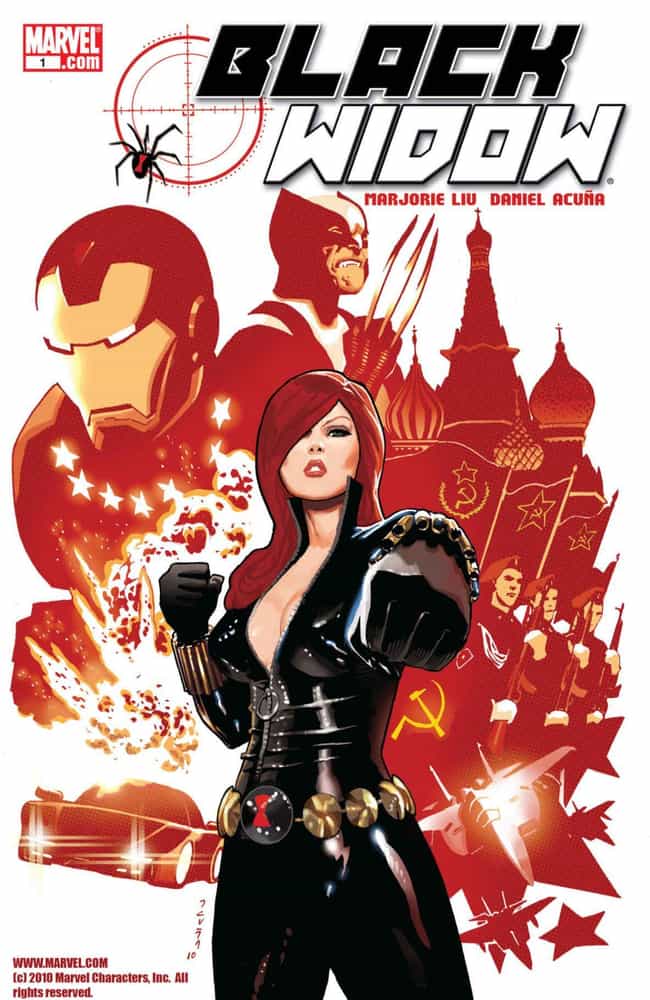 Story Found In: Black Widow (2010) #1-5
After nearly being killed by a mysterious villain, Natasha is framed as a traitor to the rest of her superhero buddies. This puts Natasha on the run for the billionth time, but that's where she works best. Every trick and bit of training comes in handy as she employs all of her espionage skills to evade capture and prove herself innocent.
At the same time, several of her friends work to also prove her innocence as they have become all too familiar with the "frame Natasha for a crime she didn't commit" gambit. Lady Bullseye also makes an appearance as a new adversary for Natasha, and it all unfolds rather nicely in this adventurous tale of deceit and deception!

Is this a great story arc?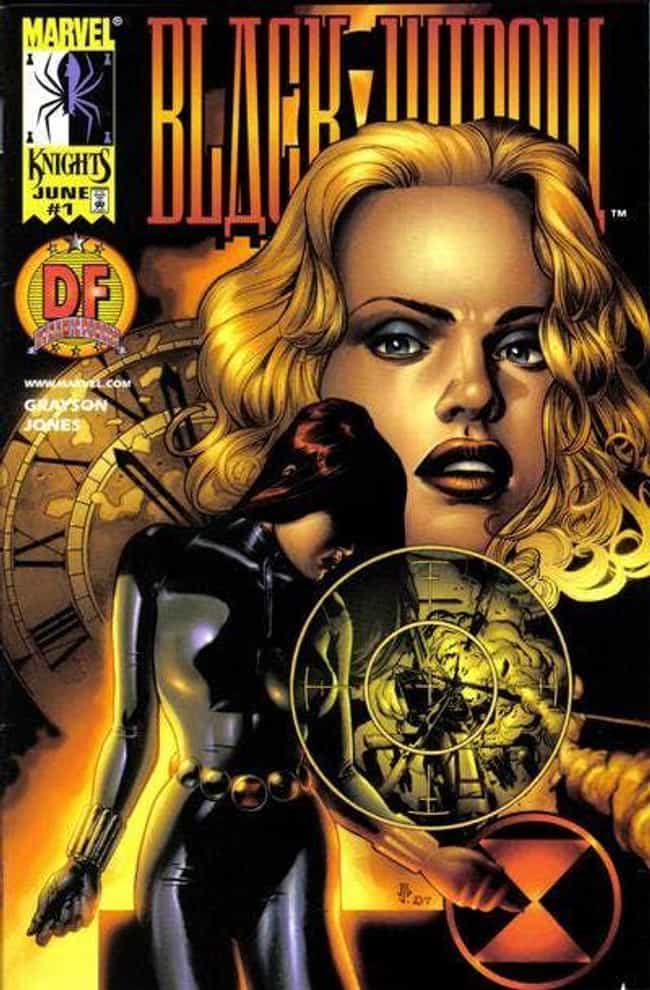 Story Found In: Black Widow (1999) #1-3
Black Widow makes her Marvel Knights appearance in a debut mini-series featuring the new Black Widow, Yelena Belova. What happens when the new Black Widow and the old one come face-to-face? Well, they battle it out, of course!
Natasha works to teach her successor the same lessons she herself learned, which took her from being the top assassin of the Soviet Union and made her into an Avenger. Of course, it's not as easy as it sounds thanks to the same sort of mental and physical conditioning Natasha went through in her youth, which stands in the way of bringing Yelena around to her way of thinking.
Is this a great story arc?