Weird History
Which Royal Residence Would Be The Best Vacation Destination?

237 votes
51 voters
1.6k views
12 items
List Rules Vote up the royal residences that you'd be most interested in booking for a trip.
The Royal Family owns dozens of residences, from cottages to castles and everything in between, and uses them all for various reasons. Some are more public than others, like Buckingham Palace, which is the most well known as it is the "face" of the monarchy, but there are many that are much lesser-known, and while private, they are no less splendid. This list seeks to shed some light on what each has to offer.
While some properties are owned by the Crown itself, others are personally owned by the Windsors. Each has its own unique history and often reflects the taste of the person living in it. There's something for everyone here - rural estates, city townhomes, farms, fortresses, and even thatched-roof cottages. If you were booking a fantasy vacation, which would you want to rent out?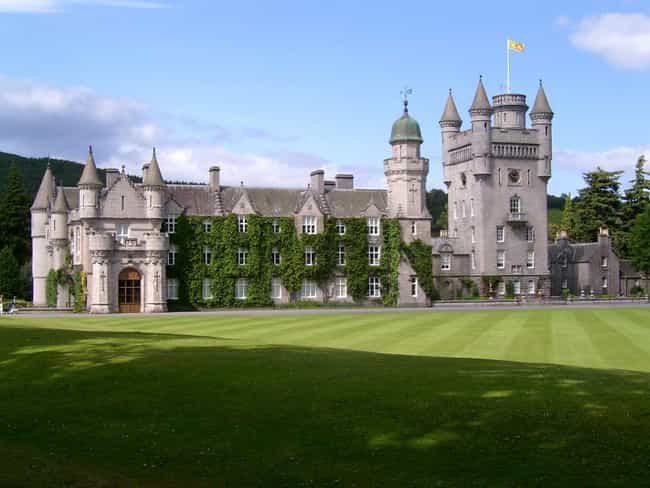 Location: Balmoral is located in Royal Deeside, Aberdeenshire, Scotland the village of Crathie, between Ballater and Braemar.
Amenities: Everybody needs a summer getaway, and the Royal Family is no different. The Queen and her clan visit Balmoral in Scotland from July to late September to get away from it all. And get away they do - Balmoral is only 52 rooms (small by royal standards), but it sits on about 50,000 acres of mountains, streams, forests, and gardens. With that much room to roam, there's plenty of time for hunting, farming and forestry. There are also 150 additional buildings, including various cottages, one of which belongs to Prince Charles. Horseback riding, four-wheeling, and picnics are also encouraged, or you can cozy up with a good book in the main house's library.
History: The modern castle was built by Prince Albert for Queen Victoria in 1852. Originally built in the 15th century, it was little more than a fortress with battlements and a stone wall. A house was added in 1746 and rebuilt in 1830 before being rebuilt again by Albert and Victoria.

Would you spend the night?
see more on Balmoral Castle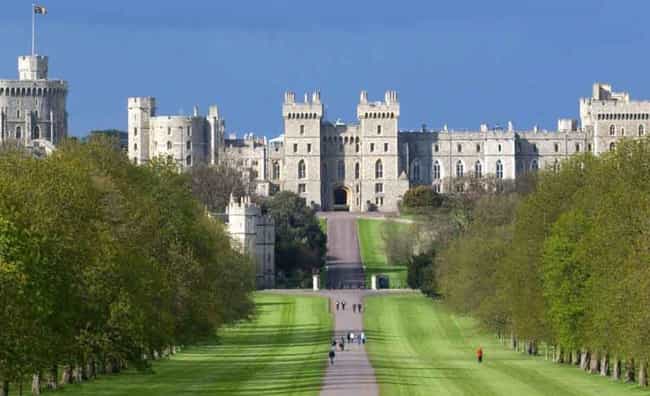 Location: Just 22 miles outside of London, northeast of Windsor and Maidenhead in Berkshire. The Queen and her immediate family use Windsor as a weekend retreat.
Amenities: With about 1000 rooms, it's considered the largest inhabited castle in the world, and boasts over 484,000 square feet of living space. It sits on about 13 acres of land and its towers are visible from every direction. It comes complete with dungeons (the Queen even slept in them during WWII bombings), a gothic chapel than can seat 800 people, 379 clocks, 300 fireplaces, the Windsor dollhouse (an elaborate mini home built for Queen Mary which has its own amenities, including running water, electricity, a wine cellar, and a library with original works by Rudyard Kipling and Sir Arthur Conan Doyle), a wine cellar, the Royal Library and Archives, plots for at least 10 royals, and more than a few ghosts.
History: The oldest castle still in use as a residence, Windsor was built by William the Conqueror as a fortress and has been restored and built upon by generations of royals ever since.

Would you spend the night?
see more on Windsor Castle
Location: Located in Home Park, close to Windsor Castle in Berkshire.
Amenities: If you're looking for total privacy, Frogmore House is one of the few Royal residences rarely open to the public. Flowers, plants, and greenery reign throughout the brightly colored main estate - its gardens are lush and plentiful with over 4000 trees and shrubs, and some of its interiors were designed by Mary Moser, an artist who painted flowers in the 18th century. The estate grounds also include the Royal Mausoleum of Queen Victoria and Prince Albert.
History: Purchased in 1872, it's named after the number of frogs that inhabit the land. Frogmore Estate is also home to the much smaller Frogmore Cottage, built in 1801, which is the new residence of Prince Henry and Meghan Markle and was said to be dilapidated before they moved in. They've put in a modern kitchen and bathrooms and revamped the outside of the home to the tune of $3 million. The nursery is even said to have been painted with essential-oil-infused paint to boost creativity.

Would you spend the night?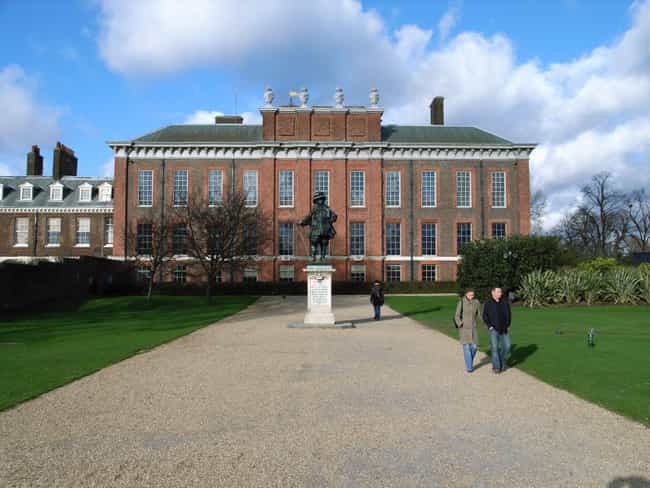 Location: About a mile from Buckingham Palace in Kensington Gardens.
Amenities: The palace is divided into smaller apartments and cottages, which range in size from fairly ample to tiny, so if you're longing for privacy while being close enough to socialize when you feel like it, this may be the place for you. Prince Harry and Meghan Markle lived on the grounds in Nottingham Cottage, which is the size of a regular house, with two bedrooms at 1300 square feet, while the Duke and Duchess of Gloucester live in Apartment #1, which has 20 rooms. Everyone, including non-Royals, has access to The Orangery, a restaurant in an area once used by Queen Anne for entertainment. There are also staterooms which are open to the public and feature the opulent King's State Apartments.
History: Kensington Palace has been a royal residence since 1689 until 1760 when Buckingham Palace became the monarchy's main residence. Princess Diana lived here, and it's now the current home of William and Kate, the Duke and Duchess of Cambridge, and their children.

Would you spend the night?